Ulrik Find and the Board of DANX have discussed how to best organize and strengthen the management of DANX, to secure the scalability of the company and enable strong future growth.
After due consideration, Ulrik Find has decided to step aside as CEO of DANX and dedicate his efforts to a newly designed COO role, with primary responsibility for our Nordic network.This will enable DANX to benefit fully from Ulrik's strong skills in designing and optimizing the network as well as in customer development.The board would like to take this opportunity to thank Ulrik for his contributions as CEO and is truly grateful that Ulrik takes this crucial step into the COO role.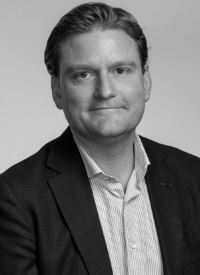 Klaus Rud Sejling – current Board member and investor in DANX - will be appointed new CEO of DANX. Klaus has 14 years of executive roles in Maersk across strategy, commercial, operations and has also been Global CEO of Damco, one of the world's largest freight forwarders and special logistics companies with revenues of DKK 18 bn. Klaus says, "DANX is a fantastic company with strong values and a passionate organization. Our growth potential is tremendous and I cannot wait to start working with the DANX team to unlock our full potential".
Søren Gønge comments "I am personally very proud that the company I founded 27 years ago is now able to attract senior management talent from a global leader within logistics like Maersk.I look very much forward to working with Klaus, Ulrik and the DANX organization to take DANX to the next level".