Lars Bo Larsen, former CEO of Volvo Group Trucks Denmark, will 1 July 2021 take over as Managing Director for DANX Denmark
Lars Bo Larsen will per 1 July take over the position as Managing Director for DANX Denmark and will already 1 February 2021 join DANX in an interim position as Head of Business Development. Lars Bo will spend the first five months on specific business development projects as well as getting to know the Danish organization.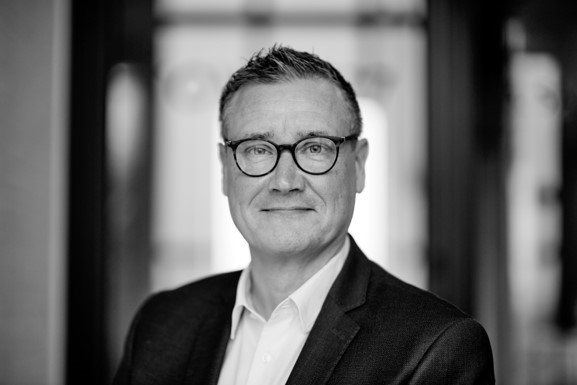 It has been a long term wish from current Managing Director Gert Philipsen to successfully conclude the financial year 2020/2021 as MD for DANX Denmark – and then transition into a new position within DANX with his considerable logistical expertise and experience.
Lars Bo is a highly experienced business leader with a track record of delivering great results – and a strong focus on motivating and engaging his organization. Importantly Lars Bo also knows DANX intimately from the customer side – not least from his time as CEO of Toyota Material Handling in Denmark. Lars Bo will be part of DANX's Senior Management Team and will have his primary office in Ishøj.
Klaus Rud Sejling, CEO of DANX Group says,"At DANX we are very proud to add a strong leadership capacity such as Lars Bo to the team. Quality and customers are at the heart of DANX – and Lars Bo can bring the customer perspective to the table – along with his track record of delivering results." Lars Bo Larsen continues,"In my mind DANX is a truly customer centric company, that brings tangible value to all its customers every day. I am honoured to succeed Gert as head of the Danish DANX team, and look forward to meeting customers, employees and partners. I am proud to join and look forward to being a part of the continued growth journey of DANX".