25-05-2023
Increase your operational efficiency by up to 34% with our dedicated Sweden-Finland air freight service.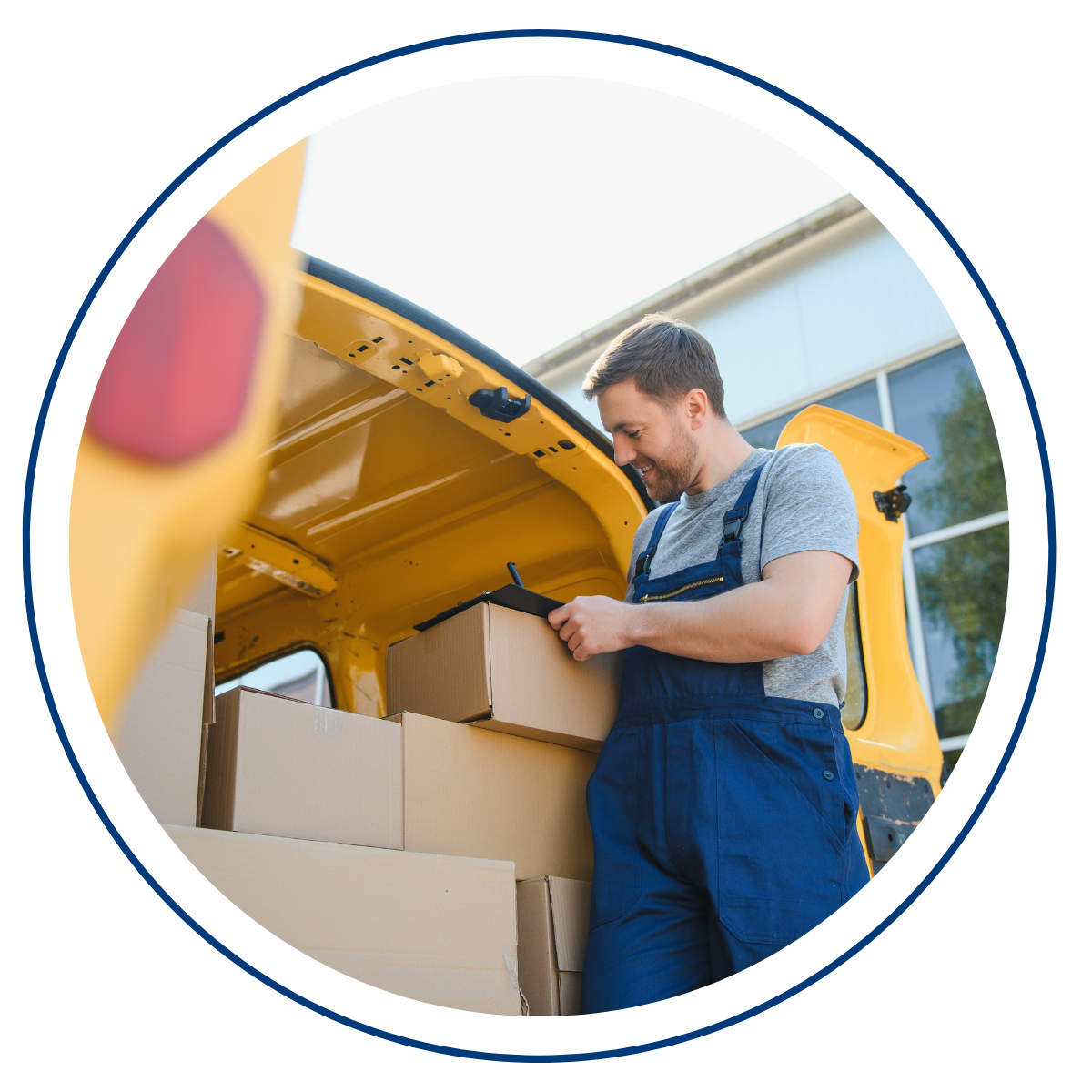 At DANX, we know that every minute counts when it comes to machine downtime.
We help field technicians and dealers across Finland to speed up the repair process, by delivering the parts they need before 07:00, 5 days a week.
Our company-owned Sweden to Finland air freight service, the 'Nordic Freighter', combined with our By:Night service, seamlessly ships spare parts throughout the night, offering delivery in van, on site or to a chosen location, before breakfast.
By improving the delivery speed of critical parts, technicians and dealers gain 10+ hours of service time each week, increasing operational efficiency by up to 34%.
Why choose DANX? We offer:
Late collection, early delivery
Flexible final mile options (PUDOs, in-boot, to-locker and more)
Control tower for visibility
Full country coverage across Finland
Simple & flexible returns process
With decades of experience in the time-critical logistics industry, DANX has built a reputation for excellence in providing timely and reliable solutions.
Choose DANX for:
Faster Repairs - With earlier delivery of critical parts, technicians start work sooner, speeding up the repair process.
Increased efficiency - We deliver direct to dealers, service vehicles, on site or to a chosen location, reducing both your stem mileage and machine downtime.
Growth in market share - Speedier repairs ensures customer loyalty and satisfaction, giving you a competitive advantage.
Download our Sweden to Finland pre-breakfast delivery schedule.
---
26-04-2023
Five minutes with: Malene Vig Hjarnaa, Chief HR Officer
When starting out your career it is natural to think that you would like to try working with different areas within your profession and possibly also work for multiple companies throughout the years
---
29-03-2023
Five minutes with: Daniel Skov, Strategy Manager
Being able to develop and have an impact is often high on most people's agenda when they are looking for the next opportunity in their career.
---
07-03-2023
Five minutes with: Lina Melander, Site Manager
Working with time-critical logistics means that you become part of a fast-paced environment where time is indeed critical and where you are often forced to quickly adapt to new circumstances.
---
24-11-2022
How data measurement is helping to reduce our carbon emissions
Understanding our carbon footprint, and our impact on the environment, is high on the agenda of many sectors, but particularly in the logistics industry.
---
16-11-2022
Five minutes with: Muhammad Aqeel, FSL Manager
Having to deal with unexpected challenges as part of your working day is a key ingredient for personal development.
---